Goose Information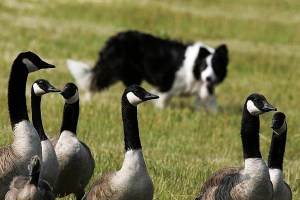 The Charbonneau community and golf course have been putting up with a difficult, expensive and unhealthy situation for many years. That problem is there are too many resident Canada geese on the premises that pose health and safety risks to residents and visitors.A Canada goose will eat 3-4 pounds of grass a day and leave 2-3 pounds of droppings on the grounds and in the lakes and ponds. The droppings increase the risks associated with bird to human disease transmission, including E. Coli and Fecal Coliform bacteria infection.
Over the past few years The Golf Course has used a multi-stepped approach with limited success to try to discourage the Canada geese from building nests and living within the community. Now a more effective solution has been found called the Geese Guys. The Geese Guys, LLC is a humane wildlife management service that focuses on decreasing conflicts between Canada Geese and human populations while encouraging ecosystem resilience and decreasing human health and safety risks.All USFW and ODFW policies and procedures are followed that pertain to migratory and resident populations of Canada Geese and their nests.Because the Geese Guys are registered with the USFW Resident Canada Goose Egg Registration Program, data on all egg addling is reported.
This program is expensive, but benefits all of the community.Our HOA's and the golf course will have decreased costs associated with grounds maintenance and landscaping. There will be a decreased prevalence of goose dropping on grounds, in fountains and lakes and in water sources that are used for landscape water to the HOA's. This effort will improve water quality. There will be less slip and fall hazards. Also the goose aggression to humans will be less.
The result is a more welcoming environment to residents and visitors. While the Golf Course is taking the lead, all the homeowner associations are asked to contribute to the cost based upon the number of residents. Common areas throughout the community are affected, not just property adjacent to the course or with lakes. Half of the HOAs have agreed to contribute and others are meeting to make their decision soon, likely by the time the Villager is published. All monies received will be designated only for The Geese Guys. Individuals are welcome to write a check also.
There is more information in a separate article in this Villager.
A Healthy Tan
The Golf Course is planning on cutting back on watering this upcoming season. There are two major reasons for doing this: Healthier grass and money savings.
Soft wet turf is actually unhealthy. Root structure seeks water and will grow downward if needed to seek water. If overwatered, roots grow upward and while having a lush green look, that grass is actually unhealthier. By watering fairways and roughs less than the lovely green that many like to look at, we will have better quality grass and nicer playing conditions. Your shots will roll farther too. There will also be a substantial savings in the cost of irrigation water to the golf course. This will help put that money to other needed uses. Greens and tees will receive the proper amounts of water, but there will be a cut back in water going to fairways and more so the water used in the rough. We hope you will like the new healthy "tan" look this summer.
Golf Course Website
The new golf course website is ready. Charbonneaugolf.com is the place to go for all golf information and to book a tee time. There is information for the Niners, the CWGA and the Men's club. Those residents that are golf course shareholders have an area to get the latest information on golf club business. (Note: The new website address is CharbonneauGolfClub.com but both will get you there.)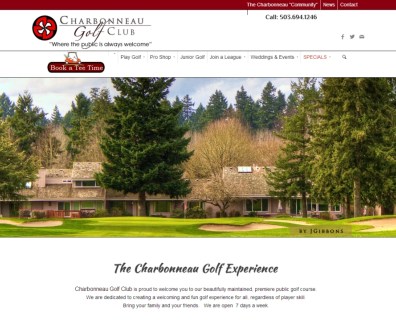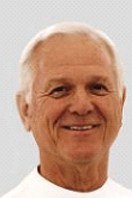 I hope to find you on the golf course.
Source: Written by Jim Gibbons for the April 2014 issue of the Charbonneau Villager.