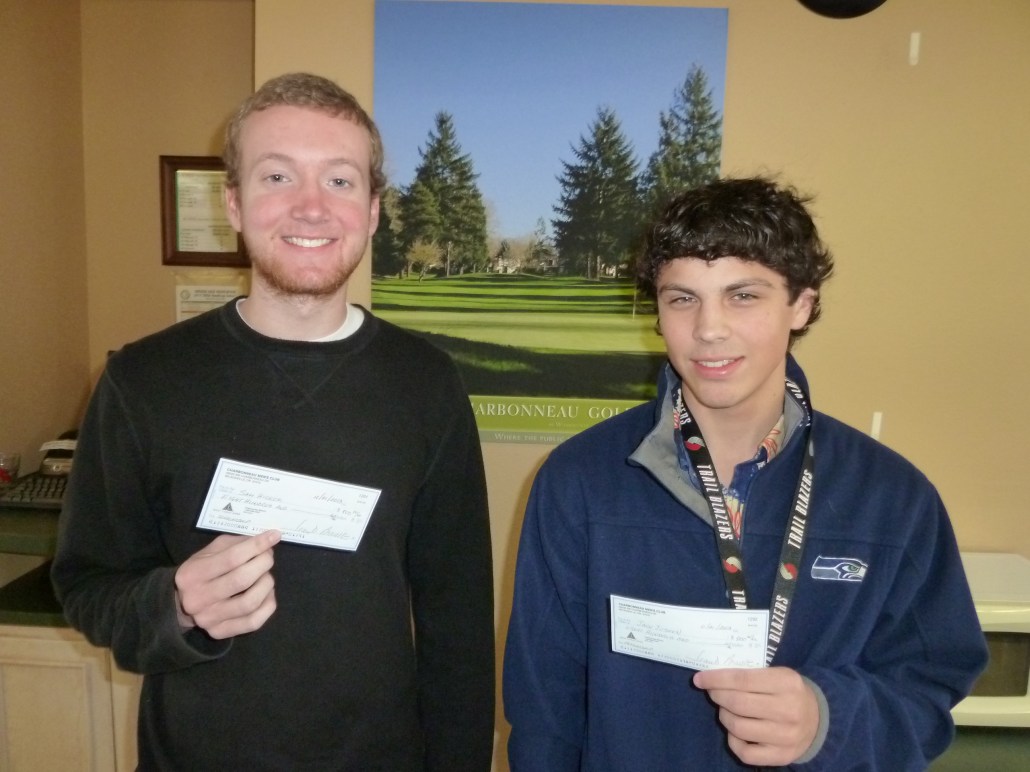 The Charbonneau Men's Golf Club has joined with the Charbonneau Women's Eighteen-Hole Golf Club and the Charbonneau Ladies' Nine-Hole Golf Club in offering scholarships to applicants that have worked in the Golf Club Pro Shop or Maintenance. This is the second year for a combined effort by the men's and ladies golf associations. Previously it was just the Men's Club that offered the scholarships. Donations are solicited from the respective club's members and the funds are combined at the end of the year and awarded as scholarships.
Applications are received during September from college students that are 18 years or older that are enrolled at an accredited College, University or Trade school. This year, the clubs combined funds totaled $1600.00 and enabled two $800.00 scholarships to be awarded.
The recipients this year were Jake Jessen and Sam Hickok. Jake is attending Concordia University as a sophomore and is studying to be a special education teacher. He is also on the golf team there. He has worked for the Golf Club for four years after school and summers. Sam is a sophomore at George Fox University and is majoring in accounting. He has worked summers as part of the range crew and also inside at the counter.
It is a privilege to be able to recognize these young scholars for not only their success in school but also for their work ethic. The Head Professional, Chris Bensel, has recommended them both for their outstanding performance on the job at the Charbonneau Golf Club.